Another Bittersweet FW Moment
Shortly before FW had shut down for good, I had made a reply to a topic, stating that it would be great to receive one last swag box from FW. Lo and behold, I received a "goodie box" in the mail today. What I got was 5 t-shirts ( 2 grey, 1 black and 1 white ) with the pictured logo and the BF 2016 t-shirt, 2 FW fidget spinners, 10 FW pens and a stack of FW sticky note pads. The sadness, once again, flooded over me. I think I'm gonna "archive" the t-shirts with the other BF t's from previous years that I haven't worn yet. Oh the memories.
I want to thank Virgil27 ( Richard ) and the Muffin Mod ( Kelly ) for fulfilling my FW addictions and to all the others for making FW what it was. All of the FW family will be missed.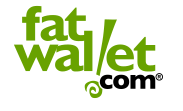 posted in Off Topic